Auto Reply SMS / MMS Codes
Stop the manual work involved with replying to your customers SMS, start automating it! Read below to see how!
Automating Your Business SMS & MMS
After signing up with BOXTONS SMS you will get access to your new free SMS Management and administration system. When you are in this system you can manage every aspect of your business SMS/MMS, including automation. After clicking "SMS Codes" on the left hand menu you will see a button to add a new code. By simply filling in the form you will setup a code that can be used instantly and that can be given to your customers. You can use this system for so many different things across all types of business model, scroll down to read more.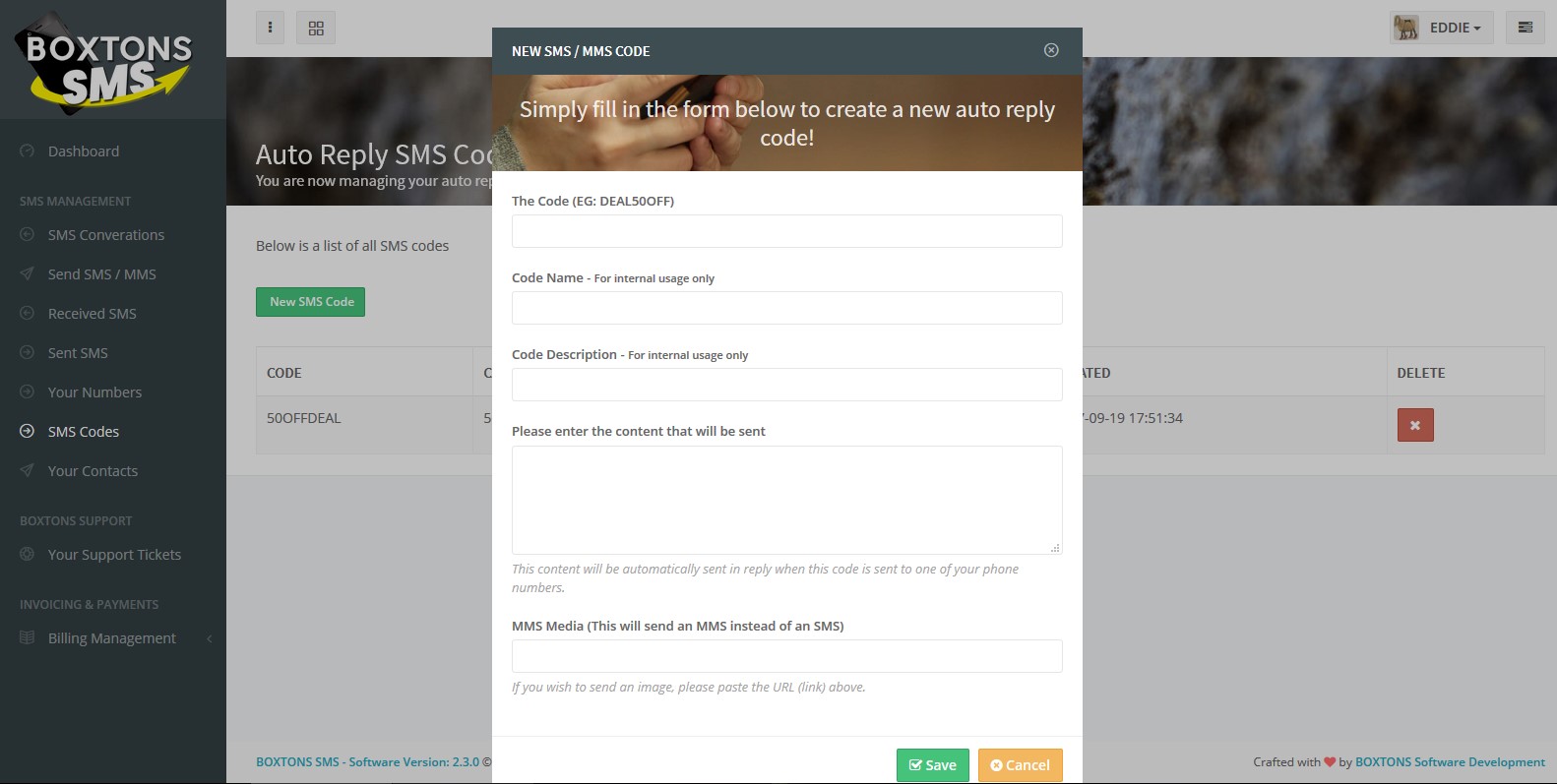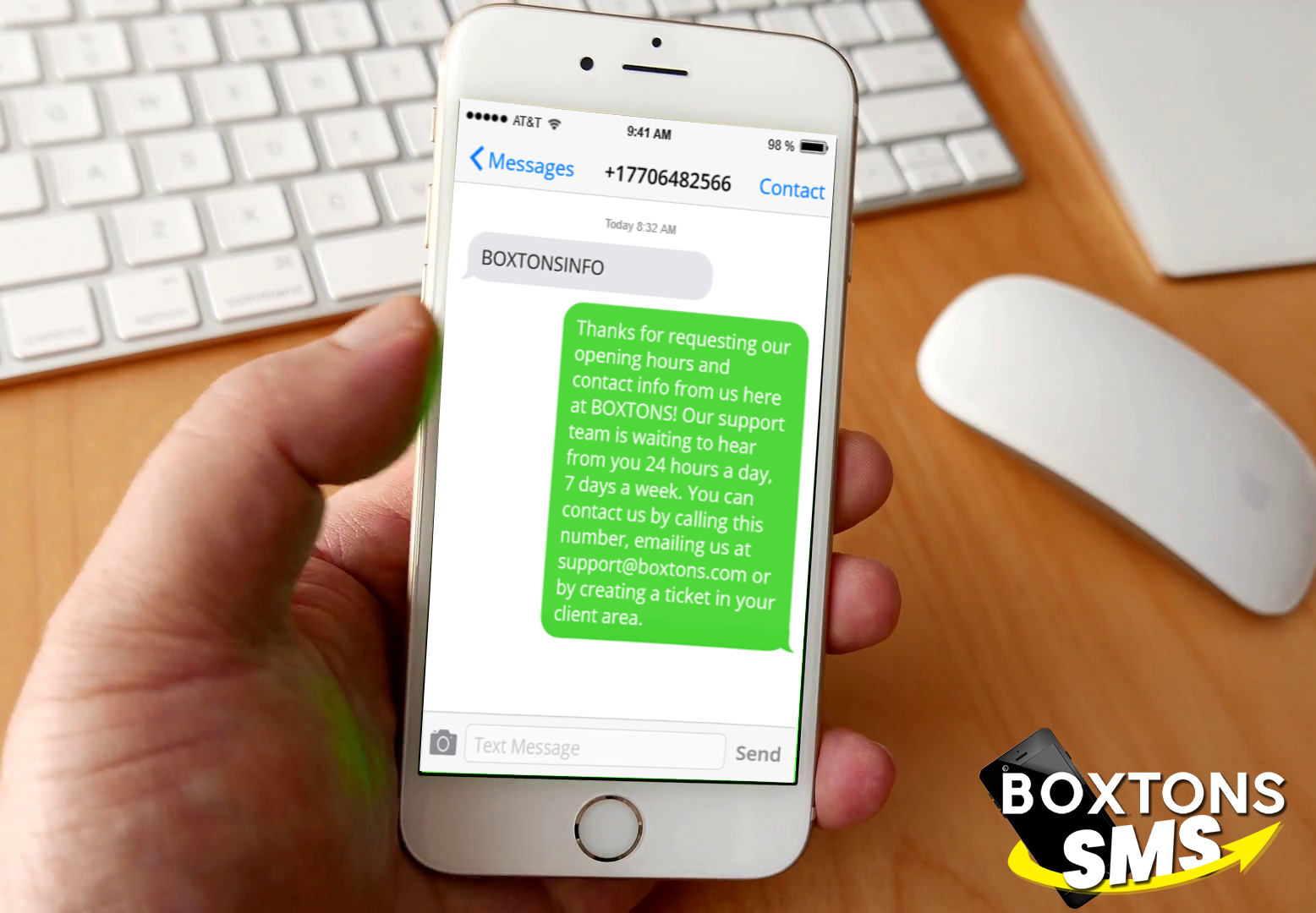 We use our own system for various different things, for instant reply of information, support, reminders and more, lets suggest what you could use it for. Say you want to do a competition for your customers, you can create an SMS code, hand the code out to your customers and let them SMS to it to enter the competition. When they send the SMS they get an instant reply from your system to say that they have been entered. From your admin panel you can search for that code specifically and see who has entered to select a winner. This is just 1 theoretical use, we have customers across various markets that use our SMS / MMS system in various ways!